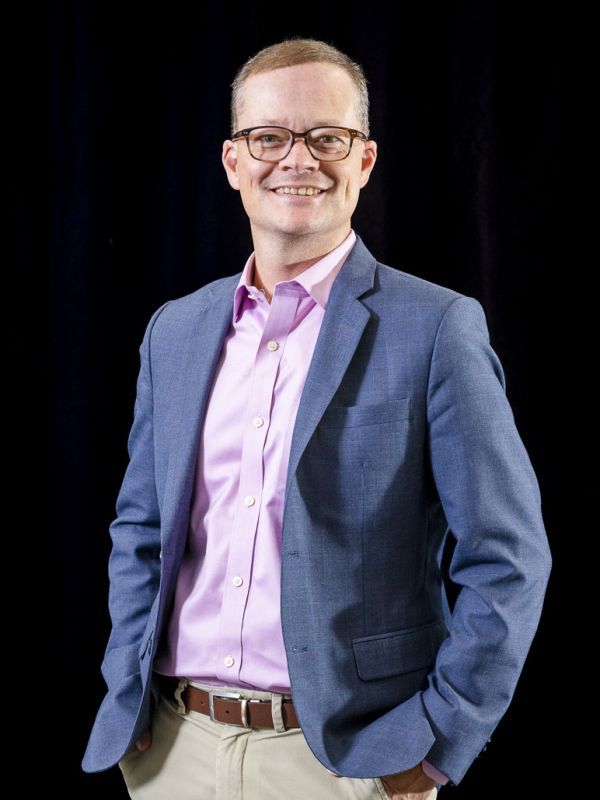 Assoc. Professor
Program Director for Music Therapy
Associate Professor of Music Therapy Eric G. Waldon, PhD, MT-BC received his BM in Music Therapy from Western Michigan University and completed his internship at University Hospitals of Cleveland (OH). He began his graduate studies at University of the Pacific, completing two MA degrees: the first in music therapy and a second in educational and counseling psychology. Dr. Waldon started a music therapy private practice/consulting firm in the Stockton area, began working for San Joaquin County Mental Health, and then returned to University of the Pacific where he completed his PhD in Educational Psychology.

In addition to being a Board Certified Music Therapist, Dr. Waldon is a licensed psychologist in California. His scholarly interests include meta-research in music therapy, music therapy assessment, and evidence-based approaches. He has published articles in Journal of Music Therapy, Music Therapy Perspectives, The Arts in Psychotherapy, and the Nordic Journal of Music Therapy. He serves on the editorial board of Journal of Music Therapy and has been a past reviewer for Music Therapy Perspectives, Frontiers in Medicine (ad-hoc), and the Nordic Journal (ad-hoc). He has authored book chapters in both psychology and music therapy, co-authored a pediatric music therapy training manual, and co-edited a recently published book entitled, Music Therapy Assessment: Theory, Research, and Application.
He is the Western Region representative on the American Music Therapy Association's (AMTA) research committee, serves on the AMTA Assembly of Delegates, and serves on the AMTA Board of Directors as Council Coordinator for the Commission for Education and Clinical Training.  In addition to speaking nationally and internationally on topics ranging from music therapy research, assessment, and clinical practice, Dr. Waldon is also a member of the International Music Therapy Assessment Consortium, of which University of the Pacific is a signatory member.
Dr. Waldon teaches both graduate and undergraduate courses on the Stockton and San Francisco campuses.
Education
BM, Western Michigan University
MA, PhD, University of the Pacific