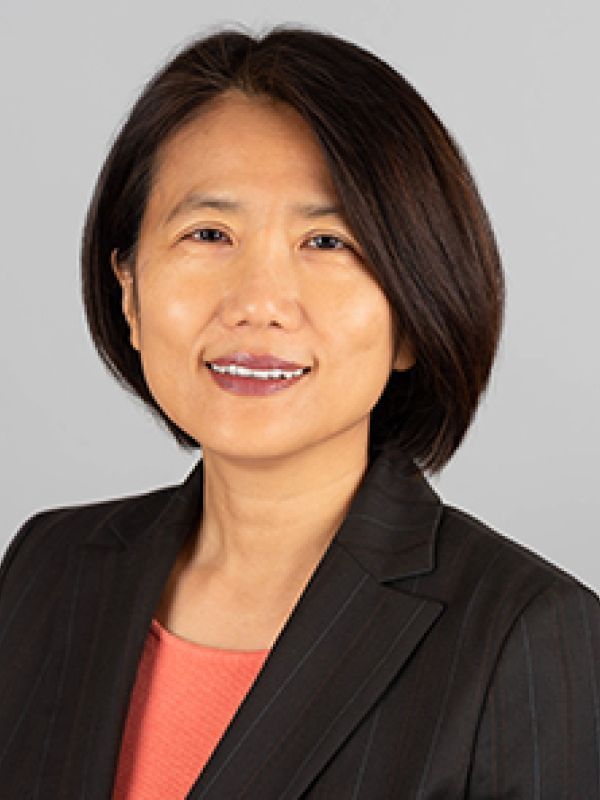 Assoc. Professor
Program Director for Music Therapy, San Francisco Campus
Assistant Dean of Diversity, Equity and Inclusion
Fei-Lin Hsiao is associate professor of music therapy and Program Director for Music Therapy on Pacific's San Francisco campus. She joined the Conservatory of Music in 2006. She holds a PhD in music education with an emphasis in music therapy from the University of Iowa and a MA in music therapy from New York University. Dr. Hsiao is a Board Certified Music Therapist with extensive clinical and supervisory experience in special education, early intervention, youth homes, burn rehabilitation, geriatrics, and geriatric psychiatry. She also holds teaching credentials in both music education and special education.
Dr. Hsiao is active in the national and international research community. Her research interests include best practices in music therapy education and supervision, inclusive instruction for students with disabilities in higher education, multicultural music therapy practice, and perceptual testing and aural rehabilitation of individuals with hearing impairments. Proficient in both quantitative and qualitative research methods, Dr. Hsiao has published her work in the Journal of Music Therapy, Update: Application of Research in Music Education, International Journal of Music Education, and Journal of Postsecondary Education and Disability. She has co-authored a book chapter, East and Southeast Asian Culture, in Cultural Intersections in Music Therapy: Music, Health, and the Person. She serves on the editorial board of Music Therapy Perspectives and the American Music Therapy Association's (AMTA) Assembly of Delegates. In 2018, Dr. Hsiao was elected to serve on the AMTA Commission for the Education and Clinical Training of the 21st Century Music Therapist.
Dr. Hsiao is the recipient of the 2016 Strategic Educational Excellence Development (SEED) fund for a cross-disciplinary project, Building a Team to Reach All Learners: Promoting an Accessible Learning Environment for Students with Disabilities via Faculty Development Training.
On Oct. 7, 2014, Dr. Hsiao was featured on The Academic Minute, a nationally-syndicated radio program from WAMC Northeast Public Radio. You can listen to the broadcast segment below.
In the Conservatory, Dr. Hsiao teaches both undergraduate and graduate courses in music therapy.
Education
MA, New York University
PhD, University of Iowa