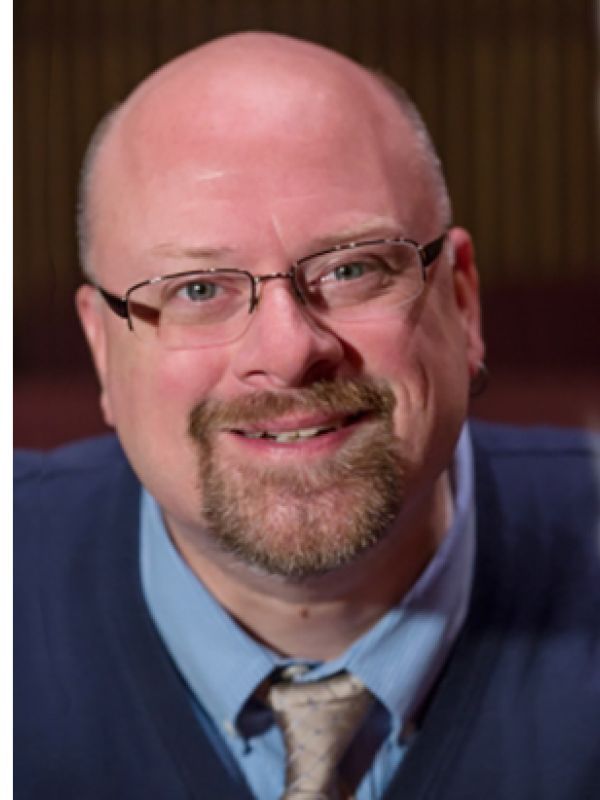 Professor
Director for Pacific Opera Theatre
James Haffner is a Professor of Opera at University of the Pacific's Conservatory of Music. He is a graduate of the Cincinnati College-Conservatory of Music and holds a Master of Fine Arts degree in Directing and an Artist's Diploma in Opera Stage Directing. He is also a certified teacher of the Michael Chekhov acting technique and an Artistic Associate with the Great Lakes Michael Chekhov Consortium.
His production of Rossini's La Cenerentola took first place in the 2001 National Opera Association Production Competition and was a finalist both at the regional and national levels in the Kennedy Center/American College Theatre Festival. La Cenerentola holds the distinction of being the first opera to be invited to perform in the KC-ACTF national festival. Haffner's work has been further recognized by the KC-ACTF with encore productions of his reworking of Berlin to Broadway with Kurt Weill and the west coast premiere of Glen Roven's musical Heart's Desire. Recognition from the National Opera Association includes Nicolai's The Merry Wives of Windsor and Purcell's Dido and Aeneas.  Additional significant credits include the German premiere of Kushner's A Bright Room Called Day; Das Mahagonny Songspiel, which was presented as part of the premiere Brecht Fest at the Berliner Ensemble; and Dido and Aeneas with the first annual Museumsinsel Fest, Berlin.
Professor Haffner has served as the Producing Artistic Director of the Stockton Opera Association since 2007 and has worked with both the Bay View and Bear Valley Music Festivals. He is a member of the Lincoln Center Directors' Lab-West and has served as an adjudicator for the Irene Dalis Vocal Competition (Opera San Jose). A Fulbright Scholar, he has taught at the Technische Universität, Berlin, as well as the University of Kentucky-Lexington, Miami University (OH), Webster University and the California State University, Fullerton.
At the Conservatory of Music, Professor Haffner teaches Opera Theatre Workshop (beginning and advanced sections), Introduction to Lyric Diction, Opera Literature and Opera Production. He also produces and directs the Pacific Opera Theatre productions.
Education
BA, Baldwin-Wallace University
AD, MFA, Cincinnati College-Conservatory of Music