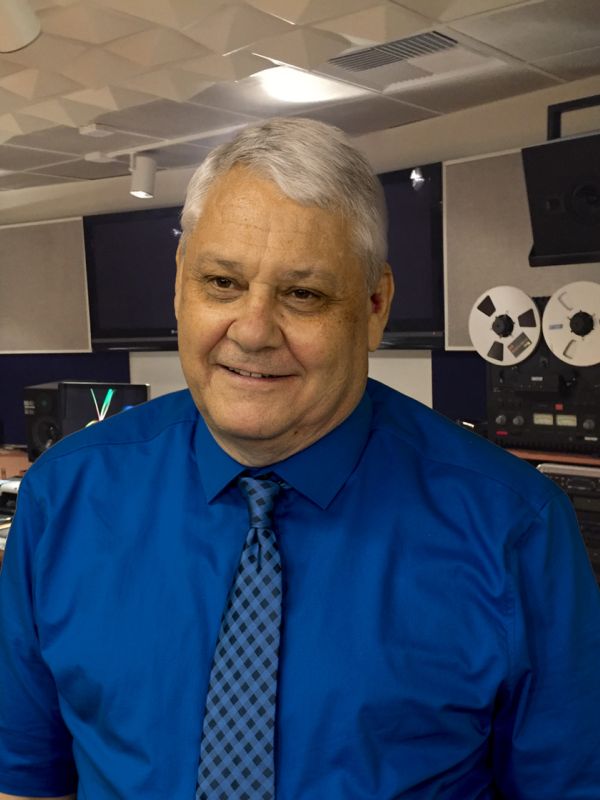 Assistant Professor of Practice
Studio Manager in Music Management & Music Industries Studies
Jeffrey D. Crawford is a lecturer in music technology and the recording arts. He joined the University of Pacific in 1987 as the Production Director for KUOP Public Radio and the faculty of the Conservatory in 2001. Mr. Crawford is an electronic music composer, sound designer, audio engineer and record producer who directs, records, masters, and produces custom music CDs for commercial distribution. As an independent consultant he analyzes, enhances, and restores analogue audio; composes and produces music for theater, film and video; creates multimedia projects for the Internet; and engineers and produces programs for radio broadcast. As the Production Director for KUOP Public Radio, he engineered and produced NPR radio programs for local broadcast, taught radio production and multi-track recording to student production assistance, served as producer and on-air talent for the Home Studio program and accorded and produced custom CDs for KUOP clients.
Born in Queens New York, Mr. Crawford suffered a permanent partial loss of eyesight resulting in legal blindness at the age of eight. At age 12 he began working in the recording studio creating original electronic music compositions for magnetic tape. During the 70s he worked in several New York studios including Toneos Electroacousitc Studio; an audio production studio specializing in electronic music soundtracks for commercial jingle production. After completing high school and a year and a half of course work at Syracuse University, Mr Crawford moved to California where he opened his own recording and electronic music production company: Fingers Audio Productions. During this time he completed a year of music theory at San Joaquin Delta College, Yamaha's FM MIDI seminar at Chicago State University and released three original full-length electronic music albums: "The Lonely Island," "In The Universe," and " Signs For A Troubled Planet."
Today, Mr. Crawford continues to record and produce albums and composes original electronic/computer music projects completing a total of nine original electronic music CD albums. He engineered and mixed the Downbeat award-winning  album, "Origins" along with other CD projects for the Conservatory's record label: Pac Ave Records. Mr. Crawford teaches Music and Computer Technology, Sound Recording Fundamentals and Recording Studio Production to students enrolled in both the Music Theory and Music Management department.