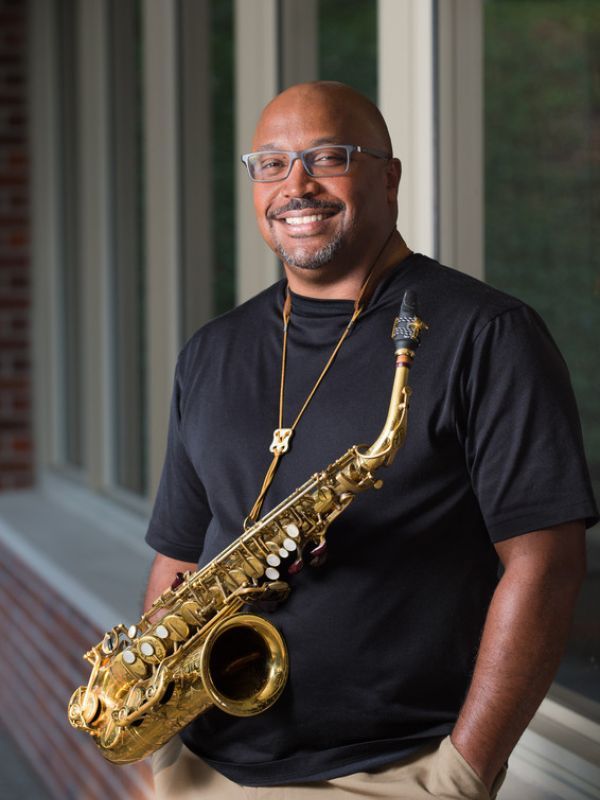 Professor
Program Director for Jazz Studies
Patrick Langham joined the Conservatory of Music in the fall of 2003 as associate professor and Director of Jazz Studies. He holds the Bachelor of Music and the Master of Music both with a concentration in jazz studies from the University of Tennessee-Knoxville. Langham has taught at the University of South Carolina-Spartanburg and Tusculum College in Knoxville, TN.
As a saxophonist, Professor Langham has performed with distinguished jazz artists and on numerous jazz festivals throughout the southern United States. As a director, he has developed and taught courses in jazz history, theory, improvisation, and performance, and has created and operated a jazz camp at USC-Spartanburg.
At Pacific, Professor Langham directs the Pacific Jazz Ensemble, the jazz combos, teaches courses in improvisation, jazz history and theory, as well as in the Pacific Jazz Ambassadors program, the  Summer Jazz Colony and Pacific Music Camp.
Education
BM, MM, University of Tennessee-Knoxville