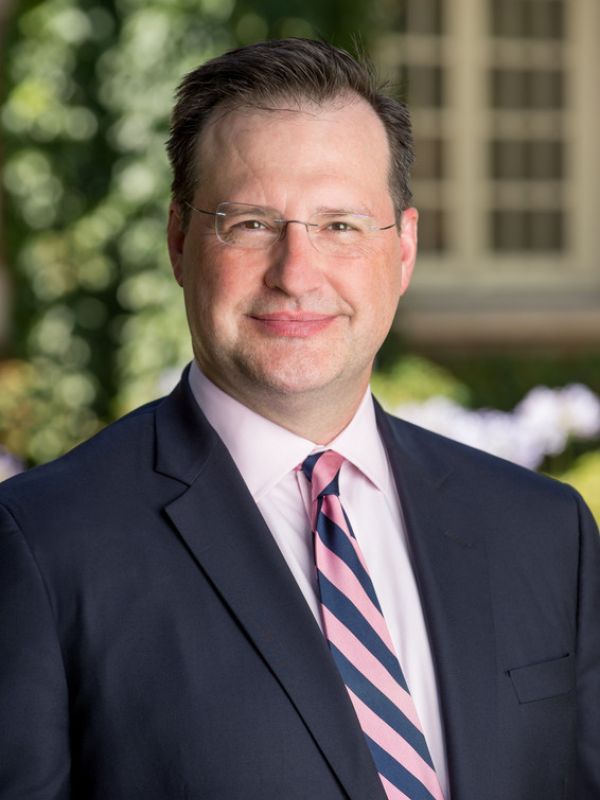 Dean, Conservatory of Music
Professor of Conducting
Peter Witte serves as dean of the Conservatory of Music and professor of music at University of the Pacific, a position he began July 1, 2017.
During his tenure at Pacific, he's helped appoint more than forty faculty and staff, and hosted prominent arts leaders for residencies, including MacArthur Fellow Tyshawn Sorey, Skywalker Sound's Leslie Ann Jones, and Jane Chu, past-Chair of the National Endowment for the Arts. Since 2017, Pacific students and faculty have presented and performed at Stanford, Jazz at Lincoln Center, the National Opera Association, Carnegie Hall, toured Europe, and learned from industry heads at Universal Music Group and NBCUniversal.
Mr. Witte helped the Conservatory create a community music school, expand offerings in contemporary, hip hop, mariachi, and metal music, create new hybrid graduate curricula in music therapy, and add $2M in professional-level technology, equipment, and instruments for student use. Since 2010, he's raised $66M in pledges and funding in support of arts education.
Before his arrival at Pacific, Mr. Witte held administrative and academic posts in Kansas City, Missouri, and Atlanta, Georgia. Educated as a horn player and conductor, he began his university teaching career at Gettysburg College.
During his time in Atlanta, Mr. Witte helped plan and open the Bailey Performance Center at Kennesaw State University (KSU), now home to KSU's School of Music. Hailed as "a beaut" by the Atlanta Journal-Constitution, Bailey hosts frequent performances by the Atlanta Symphony Orchestra.
An alumnus of the Atlanta Public Schools and of the University of Michigan, Mr. Witte serves as an advisor to the Presser Foundation, the Institute for Composer Diversity, and as vice president of the board of the San Francisco Contemporary Music Players. From 2012 to 2022, he served as a member and then chair of the Commission on Accreditation for the National Association of Schools of Music.
Education
BM, University of Michigan
MM, Horn Performance, University of Michigan
MM, Conducting, University of Michigan