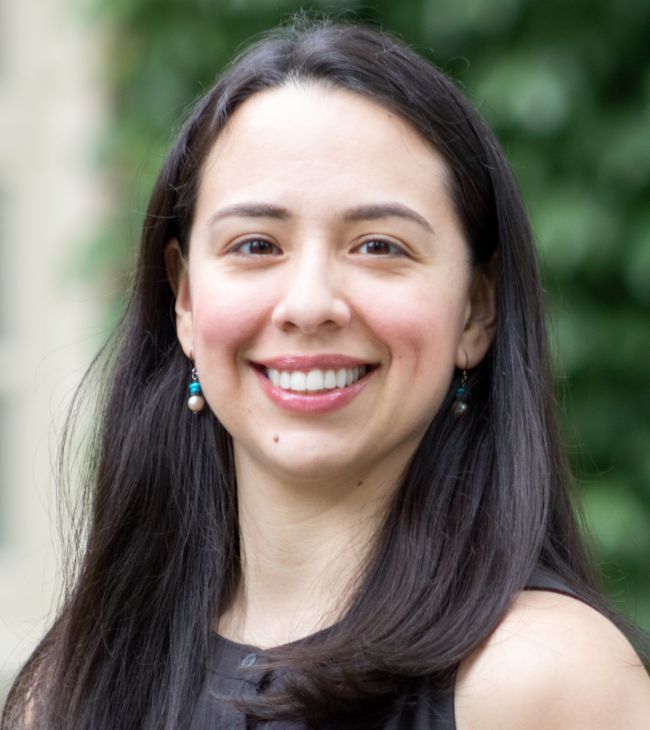 Head Lib. Research & Learning
Academic Support Librarian
Professor Veronica Alzalde Wells supports the Conservatory of Music faculty and students by providing research sessions and consultations, as well as curating and cultivating the University Libraries' print and online music collections. Professor Wells also leads the team of academic support librarians.
In 2018, Professor Wells co-authored a book with Professor Keith Hatschek entitled Historical Dictionary of the American Music Industry. The reference work traces the history of the American music industry beginning with Colonialsim. It covers trends, industry terminology and innovative leaders who have shaped its course. Her additional research interests include information literacy and assessment of student learning.
Professor Wells received her Bachelor of Arts in Flute Performance with an emphasis in Management from Luther College in 2006. She completed her graduate work at the University of Wisconsin-Madison, where she earned two Master of Arts degrees in Library & Information Studies (2008) and Musicology (2010). Her Master's thesis in Musicology was an analysis of Maurice Ravel's failed ballet, La Valse.
Professor Wells is an active member of the Music Library Association and has served on several committees, working groups and task forces.
Beyond her role as professor at Pacific, Wells is also a yoga practitioner and teacher in the Bikram method, Vinyasa, Yin, and Yoga Nidra.
Education
BA, Flute Performance with an emphasis in Management, Luther College
MA, Library & Information Studies, the University of Wisconsin-Madison
MA, Musicology, the University of Wisconsin-Madison