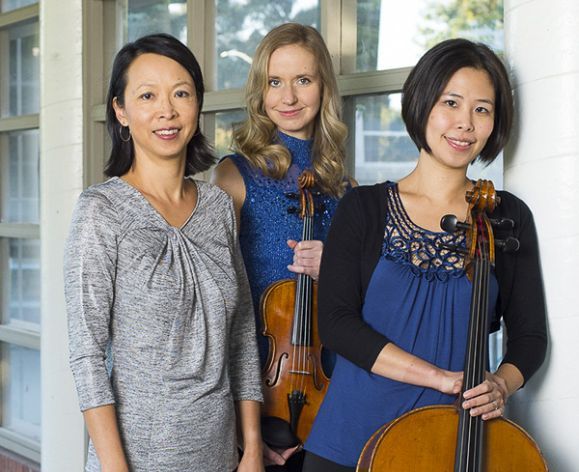 Faculty Ensemble
Trio 180
Trio 180, the faculty piano trio-in-residence at University of the Pacific's Conservatory of Music, is dedicated to its roles as performer, proponent of new music, and educator. In addition to giving concerts and master classes throughout the United States, the trio has been featured on concert series in Mexico and Canada. The group is comprised of violinist Ann Miller, cellist Vicky Wang and pianist Sonia Leong.
Faculty Ensemble
Pacific Arts Woodwind Quintet
The Pacific Arts Woodwind Quintet carries on a long tradition of outstanding performance at the Conservatory beginning in 1970. The ensemble has performed for school groups, community concert organizations, professional musician associations, teacher conventions and at music festivals including two recent tours to Panama. The members include: flutist Brittany Trotter, oboist Kyle Bruckmann, clarinetist Patricia Shands, bassoonist Nicolasa Kuster; and horn player Sadie Glass.