About the Pacific Percussion Ensemble
Pacific Percussion Ensemble is open to students of every major at Pacific. Under the direction of professor Michael Downing, you will be presented with a wide range of percussion literature that is sure to excite and challenge even the most experienced musicians. Audition for this ensemble is required and is based primarily on the ability to read music.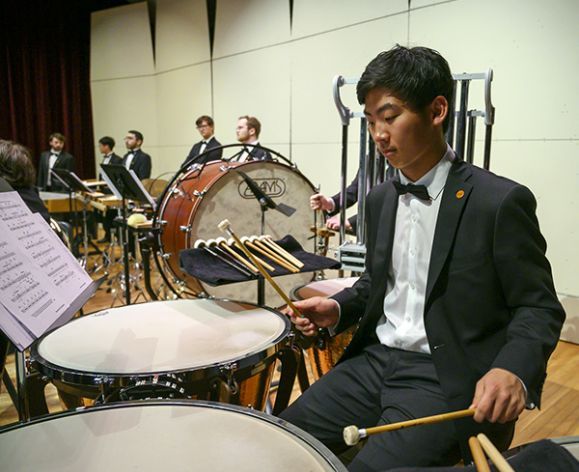 Performance Opportunities
The ensemble presents one concert every semester. In addition, select members are invited to attend the annual Day of Percussion at Pacific and Competitive Festival in Fresno, CA, where the ensemble has placed in the top three for the last several years.