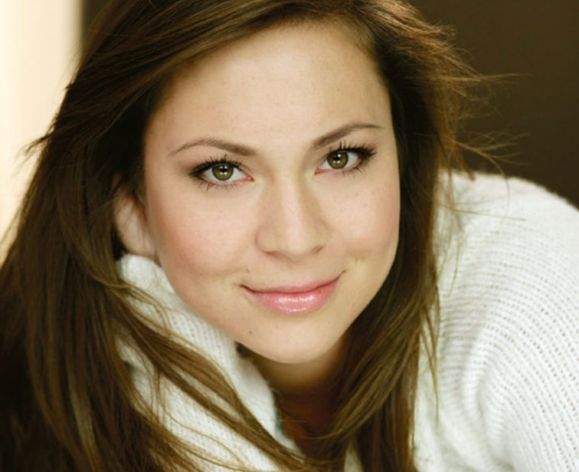 Artist in Residence 2021
Irene Roberts
The Conservatory of Music at University of the Pacific is excited to announce that internationally renowned mezzo soprano and Pacific alumna Irene Roberts '06 will be our inaugural Lynelle F. Wiens Artist in Residence in April 2021.
The Lynelle F. Wiens Artist Master Class Series, founded by an anonymous gift to the conservatory, honors professor Wiens' 42 years of outstanding teaching, research and service in the field of music at Pacific.
"Irene Roberts will be the most apt master teacher for our first annual Lynelle E. Wiens Artist Master Class Series," commented professor of voice Daniel Ebbers. "Irene's ascent into an international career after four years under Dr. Wiens' tutelage does not surprise me. Typical of many of Dr. Wiens' students, she had sound foundations and professional preparedness, a combination that makes Dr. Wiens' students highly competitive at the next level."
Originally from Sacramento, CA, Roberts made her Metropolitan Opera debut in The Marriage of Figaro in 2012. She made her debut with the San Francisco Opera in Les Contes d'Hoffmann in 2013 and returned in 2016 in the title role in Calixto Bieto's US debut production of Carmen. She was also slated to perform there as Dorabella in Mozart's Così fan tutte in fall 2020, alas the Covid-19 pandemic canceled those plans.
Since 2015 Roberts has been a member of the ensemble of the Deutsche Oper Berlin, Germany, and performed on world-renowned stages in the U.S., Great Britain, Italy and more.
"I have been singing professionally all over the United States and Europe since 2008 and it quite literally all began with Dr. Lynelle Wiens," said Roberts. "Upon entering Pacific, I had no prior vocal training and she guided me from the very beginning, teaching me how to find my own voice. At that time, I didn't know where I fit in among the other singers, but Dr. Wiens supported my own personal growth as a singer and constantly encouraged me to try new repertoire and not confine myself to any single `Fach' or category. I still think of the very basic fundamentals Dr. Wiens taught me every time I need to ground myself before a big performance or take on learning a new role. She gave me the tools to be a resilient and honest singer and I am forever grateful for everything she taught me."
Roberts' success is an undeniable tribute to Dr. Wiens' legacy. Professor of opera James Haffner is excited for the current cohort of Pacific vocalists to learn from Roberts' vast experience as a performing artist:
"Irene always possessed so much joy in her work as a singer, a playful passion that extended from the rehearsal hall to the studio, and from the classroom to the stage. She was an inspiration to her peers, always bringing a contagious comradery to the work. And now Irene will once again share this passion with those students who aspire to follow in her footsteps. Dear Irene, welcome back!"
More about Irene Roberts:
Born and raised in Sacramento, CA, Irene Roberts attended the Sacramento Waldorf School before earning her Bachelor of Music in Music Performance from University of the Pacific and master's degree from the Cleveland Institute of Music. She won 2nd prize in the Advanced Division at the 41st Annual Palm Beach Opera Vocal Competition and was a finalist for the 2014 Richard Tucker Career Grant.
Roberts made her Metropolitan Opera debut in The Marriage of Figaro in 2012, and in 2013 debuted at San Francisco Opera in Les Contes d'Hoffmann. Since 2015 she has been a member of the ensemble of the Deutsche Oper Berlin where she has performed in roles including The Muse/Nicklausse in Offenbach's Les Contes d'Hoffmann, the title role of Bizet's Carmen, Hansel in Humperdink's Hansel and Gretel, and Urbain in Meyerbeer's Les Huguenots.
In 2016, she created the role of Bao Chai in the world premiere of Bright Sheng's Dream of the Red Chamber at San Francisco Opera. She also made her London recital debut at Wigmore Hall with tenor Bryan Hymel.
Roberts made her debut in Amsterdam as The Muse in a new production of Les Contes d'Hoffmann in 2018. In 2019 she made her house debut at La Fenice in Venice with her first performances of Amneris in Verdi's Aida.
Lynelle F. Wiens
Wiens joined Pacific in 1978 as a professor of vocal studies and retired in May 2020. She is a recipient of the Order of the Pacific, the highest honor awarded by the university.