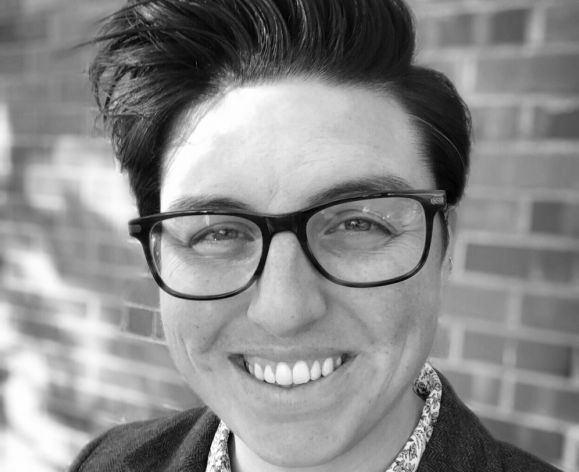 Alumni Success
Susanna Peeples
Grad Year: 2012
Master of Music in Music Education
Student Organizations: 
Sigma Alpha Iota-Eta Omega
Pi Kappa Lambda
Current Job:
Vocal music director at Granite Bay High School, California
Choir director at St. Paul Lutheran Church, Lodi, California
University of the Pacific alumna Susanna Peeples '12 was recognized this February as 2021 Early Career Choral Conductor by California Choral Directors Association (CCDA). This honor is awarded to current California educators who demonstrate great promise to the choral profession.
"Being selected CCDA's Early Career Conductor of the Year is the biggest honor I've ever been given," said Peeples. "I owe much of my success both to the CCDA organization and to Pacific for its exemplary Music Education program."
Peeples, who earned her Master of Music in Music Education at Pacific, is completing her third year as the vocal music director at Granite Bay High School in California, and her fourth year as the choir director at St. Paul Lutheran Church in Lodi. Previously, Peeples taught at McNair High School in Stockton for six years. She credits her strong foundations as an educator to knowledge and experience she gained studying with Pacific professors Ruth Brittin, Edward Cetto and Eric Hammer.
"Doing fieldwork during my master's program at Pacific was formative in giving me hands-on training in the choral classroom," said Peeples. "My first job out of Pacific was luckily in Stockton where the community and support system of Pacific allowed me to flourish. I feel fortunate I was able to pay it forward to future Pacific students who eventually came to me for their fieldwork assignments."
Peeples is the chair of the CCDA Central Region Honor Choirs, department chair of the Performing Arts Department at Granite Bay, and most recently the Granite Bay High School nominee for Teacher of the Year of the Roseville Joint Union High School District. 
In just three years at Granite Bay, Peeples has tripled student enrollment in the choral program. Her choirs have consistently received superior ratings, and Peeples is particularly proud of her students' high sight-reading marks when participating in California Music Educators Association's Choral Festivals. 
She is passionate about music education, especially about training and retaining new teachers. To that end, along with three other teachers, Peeples created weekly "AMusEd: A Music Educators' Podcast" devoted to offering advice to teachers in the first years of their careers. 
"Teaching music can often be isolating and in the first five years many educators can burn out," said Peeples. "Together with my fellow teachers, John Cargile '11, Veronica Tonus '10 and Olin Hannum we created "AMusEd" to help us survive the first five years of teaching with a consistent support network. We have now been hosting this podcast for seven seasons. This has helped us, and hopefully our listeners, move from surviving to thriving."