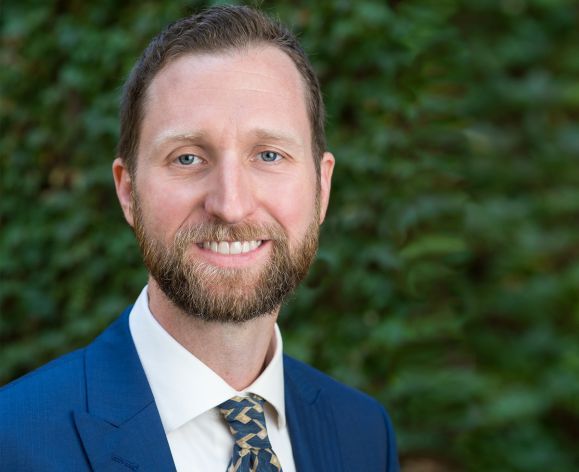 New Faculty Member
Jonathan Latta
Conservatory alumnus Jonathan Latta has accepted an invitation to join the faculty as Associate Professor of Practice, Ensemble Administrator and First Year Advisor at the Conservatory. 
In alignment with the Conservatory's strategic plan for 2020-25, Latta will help faculty coordinate and advance the Conservatory's innovative ensembles offerings, guide first year advising for undergraduate Conservatory students, produce concert programs and publicity materials in alignment with Pacific's branding guidelines, and, in partnership with relevant faculty, staff, and students, help to advance concert production and venue management at the Conservatory in ways that build on our Music Industry Studies and Music Management strengths in these areas while advancing our abilities in publicity, streaming and recorded media. He begins in his new role on July 5, 2021.
Latta has been at University of the Pacific since 2014 and has served in leadership roles in the Conservatory of Music, Office of the President and Enrollment Management. During this time he has maintained an active performing career as a percussionist having performed with the Stockton Symphony, Modesto Symphony, Sacramento Philharmonic, Stockton Concert Band and the Music in the Mountains Festival Orchestra in Durango, CO. He has also been a member of the Stockton Friends of Chamber Music Board and the Stockton Scholars Advisory and Impact Board.
Prior to moving to California in 2014, Latta was Director of Percussion Studies for six years at Fort Lewis College in Durango, CO, teaching applied percussion, percussion ensemble, non-western music, orchestration and jazz. He taught percussion at Pacific from 2016 to 2017 while also serving as Assistant Dean at the Conservatory. Latta was chair of the University Pedagogy Committee for the Percussive Arts Society (PAS) for 6 years as well as a member of the PAS Education Committee. Prior to returning to school for his doctorate, he was a member of the United States Air Force Band of the Golden West. During his time with the band he performed in over 300 events serving as percussion/timpani for the Concert Band, drum set for the Commanders Jazz Ensemble, marching percussion for the Ceremonial Band and drum set for the Golden West Dixie Ramblers. His performances included the 2003 Tournament of Roses Parade, the 2004 Sacramento Jazz Jubilee and the interment of former President Ronald W. Reagan.
Latta has also performed as a chamber musician in the Durango Chamber Music Festival, the Animas Music Festival, and at the Percussive Arts Society International Conference. In 2019, he performed at the prestigious Carnegie Hall as a soloist with University of the Pacific's Symphonic Wind Ensemble.
Jonathan Latta earned the DMA in Percussion Performance from the University of Arizona, the MM in Percussion Performance from East Carolina University, and BM in Percussion Performance and BM in Music Education from the University of the Pacific.