Conservatory of Music
Leadership and collaboration
We believe the essential stories in music are ones of innovation and connection. Click play on the video to learn more about Pacific's Conservatory of Music and how our students prepare for careers in performance, composition, education, the music business and music therapy.
Conservatory Highlight
Join us for spring 2023 events
Join us for an extraordinary lineup of special guest artists, masterclasses, and concerts for our community to enjoy.
Laura Jackson, music director and conductor of the Reno Philharmonic will join University Symphony Orchestra as guest conductor-in-residence on February 4, 2023.
Calendar of Events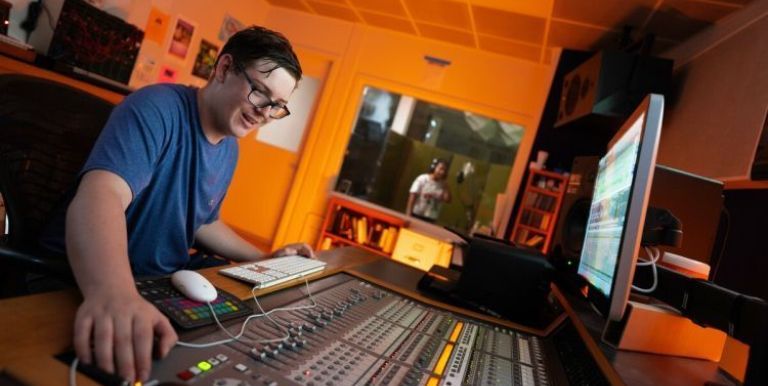 Conservatory Highlight
New professional practice primes students for music industry careers
Students in the Conservatory of Music studying the music industry at University of the Pacific are now running the show—literally.
Read more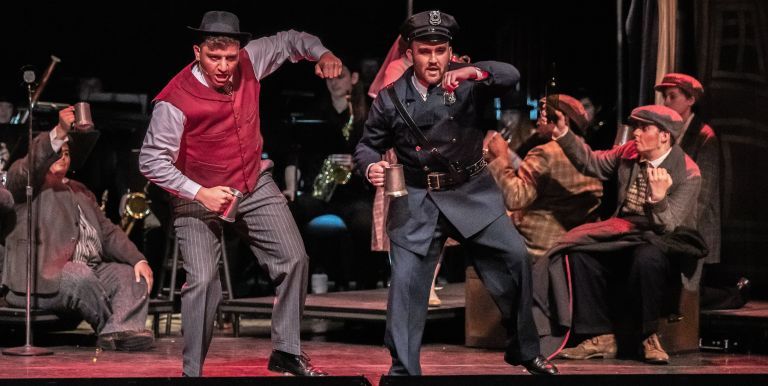 Conservatory Highlight
Pacific Opera Theatre takes first place in National Opera Association competition
Pacific's Conservatory of Music Opera Theatre takes First Place in Division III Production Competition for the spring 2022 Threepenny Opera by Kurt Weill & Bertolt Brecht and are invited to perform in Houston.
Read more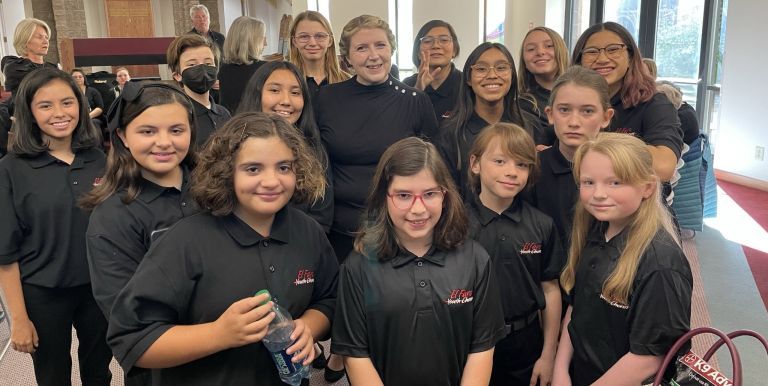 Conservatory Highlight
Heart of New Mexico: Trauma-informed chorus director helps youth with music
Conservatory alumna, Dr. Gabrielle Dietrich '02 was featured in New Mexico press for work directing the El Faro Youth Chorus, an outreach program of Coro Lux, and the first-ever trauma-informed chorus.
Read more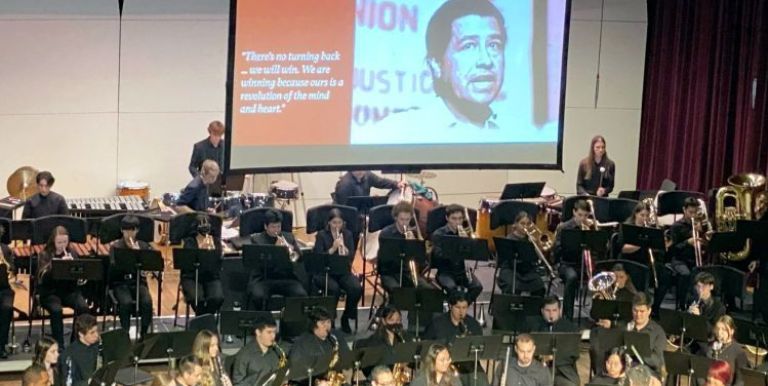 Conservatory Highlight
Pacific Wind Bands paid homage to civil rights leaders César Chávez and Rosa Parks
Fall concert engages students with stories of immigration and civil rights struggle
Read more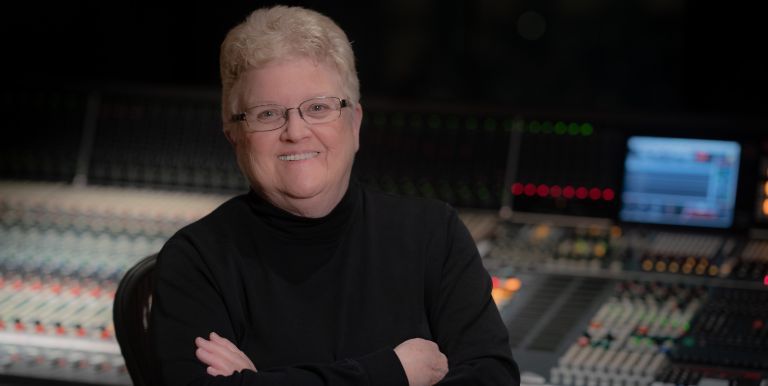 Conservatory Highlight
Grammy award winner part of Conservatory's exceptional spring schedule
Grammy award-winning recording engineer Leslie Ann Jones of Skywalker Sound studio will join University of the Pacific in April as an artist-in-residence, part of a rich lineup of artists and performances planned for the spring semester.
Read more
Spring Calendar of Events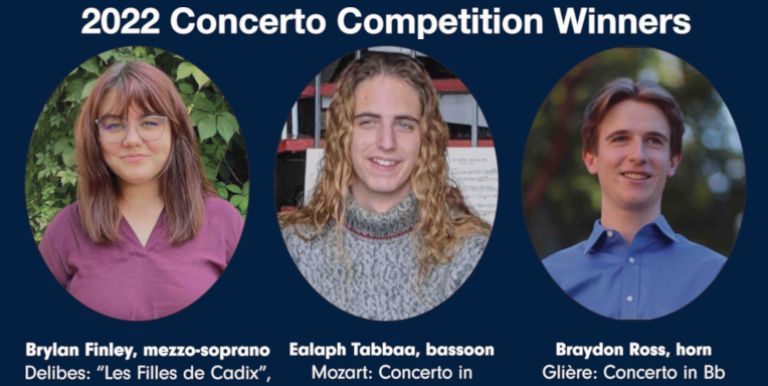 Conservatory Highlight
2022 Concerto Competition Winners
Congratulations to the 2022 Concerto Competition winners—Bryan Finley, mezzo-soprano; Ealaph Tabbaa, bassoon; and Braydon Ross, horn. They will perform with the University Symphony Orchestra on Saturday, April 29, 2023.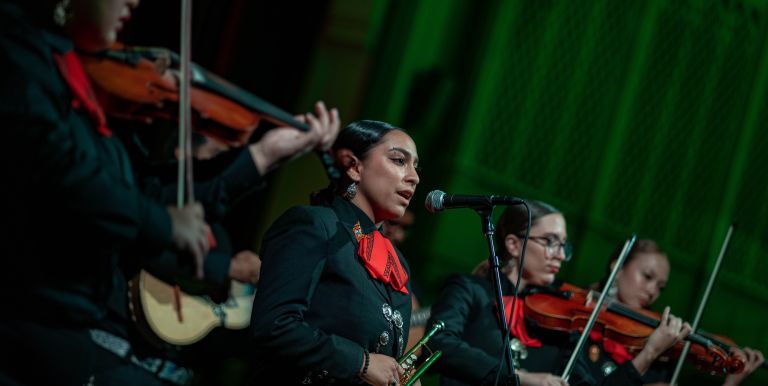 Conservatory Highlight
The energy in the room was electric—Pacific Prism 2022
Over 500 people filled Faye Spanos Concert Hall for 50 breathless minutes experiencing works ranging from musical theatre, rock, jazz, hip-hop, and concert music from seven continents and under-represented cultures and heritage in a concert setting—with more more than 125 students, staff, and faculty collaborating behind the scenes, in the hall, and on stage to thrill Pacific's 2022 Homecoming audience.
Pacific Prism Photos on Flickr
More about Pacific Prism 2022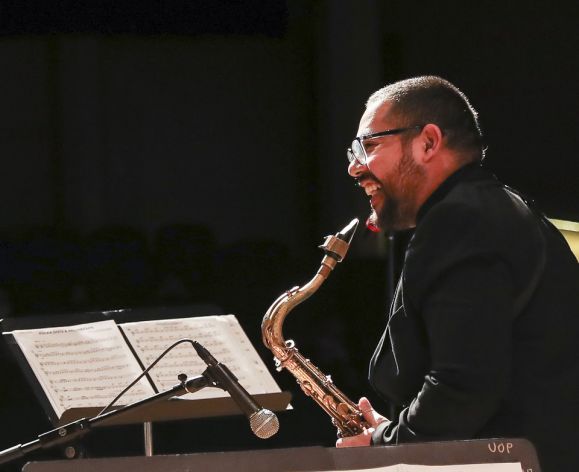 You'll always have support
Our celebrated faculty includes actively performing musicians whose experience provides students with a direct link to life as a professional musician today. 
Academic Advising and Support
Advising in the Conservatory is a personalized mentoring experience through which faculty guide students to explore their musical and intellectual interests, learn the requirements for degree completion and discuss life after graduation.
In the Conservatory, a First Year Faculty Advisor is the first point of contact. A student will have multiple individual meetings beginning at Orientation and continuing throughout the year. Advising activities and support are incorporated through the first year Dean's Seminar and other courses.
Members of the student's advising network include Program Directors, Student Support Services Coordinator, Care Managers, and Career Advisors. After the first year, students change to an advisor who is a faculty member closely related to the chosen major.
About the Conservatory
The Conservatory of Music at University of the Pacific prepares tomorrow's performers, teachers, therapists, composers, scholars and music industry leaders.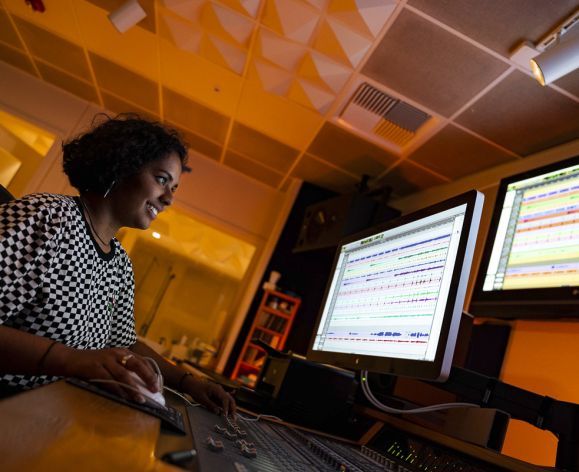 job placement rate
for Music Education graduates
of conservatory students identify as students of color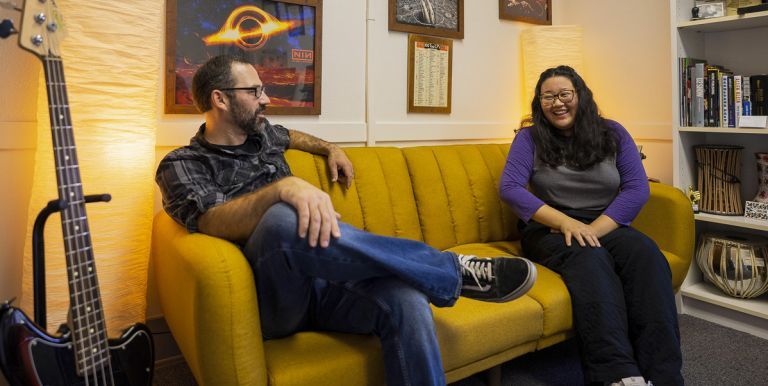 Student Experience
Music Industry Studies
"The best part about being a Music Industry Studies major at Pacific is getting to work with the best professors. Because class sizes are small, I am able to get close with all of my professors. I can also make really good industry connections which allow me to get hands-on experience in my field even before graduation."

— June Benoit '23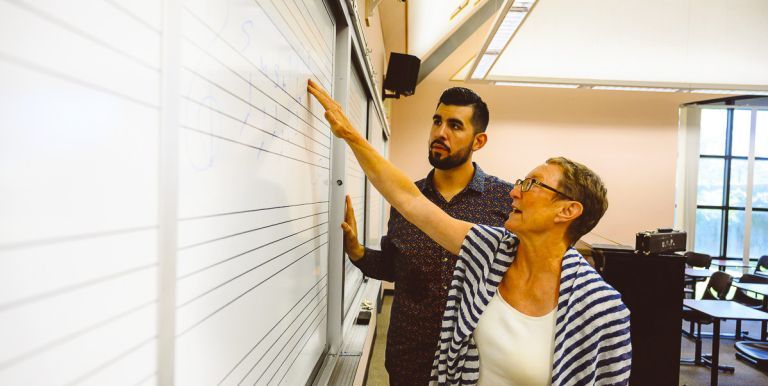 Student Experience
Music Education
"The campus feels like a home where we can shape our 'noise' and ideas into definable pieces of art. It's a great place to explore new music and see a smiling face around eery corner."

— Cruz Gonzalez '21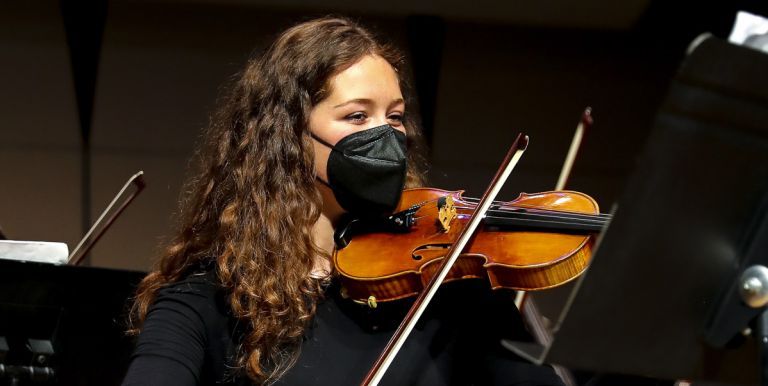 Student Experience
Music Performance
"The Conservatory is a fantastic environment for personal and musical growth. The faculty encourage ambitious independent projects that you would not be able to do at other schools. In my very first semester, I was able to create a student and faculty collaborative chamber series with the Assistant Dean of the Conservatory as my advisor."

— Amy Wheeler '23
Programs
The essential stories in music are ones of innovation and connection
Students craft their future by exploring musical traditions and an ever-expanding range of repertoires and styles.
Pursue your passion and find your purpose
The University of the Pacific is a charter member of the National Association of Schools of Music and has been accredited by NASM since 1928.